DIRECTOR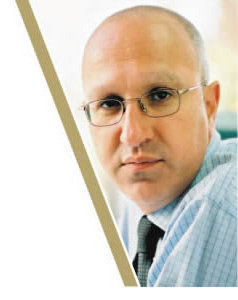 JOHN AZZI
GradDipFinMktsAppFin GradDipFinAdv SSA AFPA TFA LREA F Fin CFP
AUGEO was founded by John Azzi in 2004.

John Azzi has amassed a wealth of knowledge and experience in the finance and investment industry gained over a period of more than 25 years, most of which as a licensed portfolio manager, investment analyst and superannuation specialist. He specialises in Australian equities, and the administration and compliance of Self Managed Superannuation Funds (SMSFs).

John is a graduate of the Securities Institute of Australia (SIA), now the Financial Services Institute of Australasia (Finsia), holding a Graduate Diploma of Financial Markets Applied Finance & Investments and a Graduate Diploma of Financial Advising (specialising in Financial Planning); John also completed his post graduate studies through Deakin University majoring in financial risk management and portfolio construction.
He is an accredited Self Managed Superannuation Fund Specialist Adviser (SSA) and a Certified Financial Planner (CFP), the highest qualification in the financial advice industry. He is an Associate member of the Financial Planning Association (AFPA) and a Fellow Member of the Financial Services Institute of Australasia (F Fin). John also holds a NSW Real Estate Agent License under the Property, Stock and Business Agents Act 2002 (Class 1 Agent-Real Estate).

As a senior analyst and with a strong background in superannuation legislation and estate planning, John specializes in asset ownership structuring and regularly consults on effective generational wealth transfer, working closely with third party professionals (lawyers and accountants) to help mentor and assist their clients to protect and preserve wealth through implementation of coherent succession strategies.
By adopting and implementing sound investment and estate planning strategies, investors are mentored to efficiently manage their assets, and to preserve a legacy of wealth transfer through the generations.


It remains our priority that all clients, new and existing, gain access to credible and sound advice, and that they clearly understand the level and quality of service they receive and the fees incurred.

Having spent more than 25 years as a resident of Sydney's Northern Beaches and embraced the enviable lifestyle that this slice of paradise has to offer., John now lives in beautiful Port Stephens, on the mid-north coast of NSW, yet continues to commute regularly to Sydney for business. His life challenge is to seek and maintain a healthy balance between a chosen lifestyle (based on the "just add water" concept) and his work commitments. Achieving this symmetry acts as a constant reminder to him of how good life can and should be.
A statement John came across many years ago (Live as if you were to die tomorrow and Plan as if you were to live forever) has influenced his outlook on life and driven both his personal and professional achievements.