COMPANY PROFILE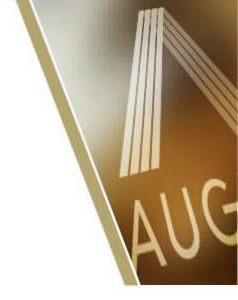 AUGEO is an independently-owned financial services firm specializing in investments analysis, consultancy and advice relating to assets allocation and management of investment portfolios, and the administration and compliance of self-managed super funds (SMSFs).
Our investment philosophy, wherever appropriate, centers on direct asset-ownership and is based on our firm belief that a direct investment approach offers greater control and is easily tailored to address investors' needs and objectives more cost-efficiently.
AUGEO holds its own Australian Financial Services License (AFSL No. 283043) issued by the Australian Securities and Investments Commission (ASIC). We are independently-owned and operated, and do not have any association or alliance with any other financial institution. This means that we are neither owned nor controlled, directly or otherwise, by any fund manager, insurance company, bank or stockbroker.
We are fee-based and not product-driven. We understand that clients have different needs and objectives, and this is reflected in our tailored investment approach. We do not make decisions for clients; instead we seek to advise educate and mentor, and to empower our clients to make their own informed decisions.
AUGEO holds its own Financial Services Licence, enabling it to act free from any restrictions or limitations and to offer qualitative investment and consultancy advice specifically tailored to address the clients' individual needs.
Clients are treated with the utmost respect: we recognise their concerns and understand their financial needs, and we communicate this to them on an on-going basis.
Professional integrity and service is our KEPT promise to each of our clients built on our
Knowledge Experience Professionalism Transparency
Thank you for browsing our website. Should you have any question or wish to discuss your individual circumstances or explore your investment options, please let us know via the email link on the home page or call our office on 02 4984 5545.